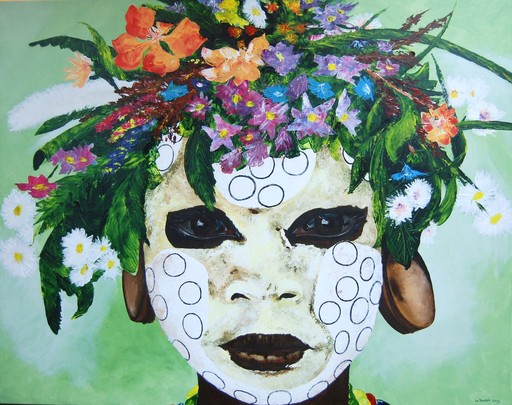 Born during the War, in 1944, my youth did not have much to do with art, it was only after my family moved for a while to Jordan that I came in contact with a different culture, art and history.
When I returned to Holland, I was introduced to oilpaint and canvas and was encouraged to start painting a portrait.
I was hooked and started to paint a variety of portraits mostly of beautiful women as an autodidact artist.
Later I was able to make a living by using my skills and interest in art in various ways.
In 1974 I started to restore art and antiques in my own studio where I worked for collectors, art dealers, Unilever Corp. Rotterdam, local Musea's and the Dutch government.
In 1986 I started to work in a local museum taking care of the collection and in 1991 I moved with my wife to Aruba to work as a professional artist.
There I was able to paint my portraits and Aruba's scenery for the local and tourist market.
We were able to do some projects in copper and artificial granit as can be seen on Aruba's Boulevard and did also other projects for the now Renaissance Hotels and Malls.
We are allowed to use a facility of the Renaissance Mall and Marketplace as our own Artstudio, where we do restorations on art, make art, teach art and show my work in various stores that come available to me.
So when you are planning to visit our beautiful island Aruba, please visit me at my artstudio at the Renaissance marketplace in Oranjestad to see my beautiful large acrylic paintings "woman of the world" by Hendrik, or contact me by email.